THE BUILDERS AGENT NEVER REPRESENTS THE BUYERS BEST INTEREST.
FLORIDA BUYER BROKER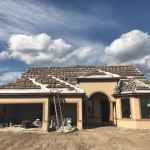 HELPS BUYERS FIND NEW HOMES AND CONDOMINIUMS AND REPRESENTS THE BUYERS BEST INTEREST.
CALL FLORIDA BUYER BROKER, BEVERLY HOWE
1-239-601-2013 or Toll Free 1-800-283-739
BUYER BEWARE: ALL BUILDER'S CONTRACTS SAY: The buyer cannot rely upon the verbal representations made by their agents or representatives.
Builders' new construction contracts may have 50 to 100 or more pages. Beverly Howe, Florida Buyer Broker, knows what questions to ask when accompanying her buyer clients to the builder or development. With a new home purchase the buyer does not usually get an opportunity for an attorney review until after they sign the legally binding contract an provide deposit money. Builder's contracts are written to, by and for the builder's best interest and can not be changed, regardless of what an attorney might suggest to a buyer. An attorney review does not change your legal obligation to purchase the new property or assure you of any return of your deposit once you have signed the contract. Not knowing what questions to ask the builder's representative could be costly to the new home or condominium buyer.
HOW IS THE REAL ESTATE BUYER BROKER WHO HELPS NEW HOME BUYERS PAID?
New homes and developments include real estate commissions for buyer brokers/buyers agents in their cost. Buyers DO NOT typically get the property for less if they do not get help from a buyer broker or buyer's agent. Most new home builders have a real estate commission for buyer brokers included in the price of their properties. Because it is important for a new home or new condominium to appraise consistently, they do not usually sell to buyers who are not represented by a buyer's broker or buyer's agent for less money. Because there are many new developments in Florida, builders need real estate brokers to bring buyers to their developments. Many builders also list their new homes and developments in multiple listing services – MLS and on other 3rd party listing sites used by agents and buyers.
The builder may give incentives to buyers to generate more sales. Those incentives have nothing to do with whether there is a real estate buyer broker or agent helping the buyer.
Some builders offer price reductions and incentives when they are trying to make quotas. Builders price increases are dependent upon the number of sales they are making. Also, the increased cost of construction materials and labor is passed on to the buyer. Try to schedule your trip to shop for a new home in the middle of the month. Most price increase and incentives change the 1st of the month.
FLORIDA BUYER BROKER, Beverly Howe, suggest new home buyers consider these 3 requirements as qualifications to seriously consider, before entering into a contract to build a new home in Florida:
1. A strong marriage or relationship with a partner.
2. A strong heart.
3. The patience of a Saint.
BUYER BEWARE: No single family home rescission period.
In Florida there is NO rescission period for new single family home contracts. Florida Statute 718.503 does provide a 15 day rescission period for new condominium buyers and 3 days for re-sale condominiums.
Often, buyers are is pressured by the builders representative to make their offer on a new home or new condominium when lot selections are limited, pricing changes are pending or incentives are expiring. The ability to make a quick purchase decision to buy new construction based upon the high level of trust and expertise offered to FLORIDA BUYER BROKER buyer clients can save the buyers thousands!
SERVICES PROVIDED NEW HOME AND CONDOMINUM BUYERS
FLORIDA BUYER BROKER advises and assists buyer clients in achieving their desired results with new home and condominium purchases.
Request information from builders representatives, on buyer's behalf prior to buyers arrival to area. Most buyers do not want to be pressured by new home sales consultants via phone calls. Working thru Florida Buyer Broker instead of contacting the builder's representatives directly, helps to keep the buyers motivation and financial ability confidential.
Pre-registration does not mean the buyer should go to the site without FLORIDA BUYER BROKER. It is important for FLORIDA BUYER BROKER, Beverly Howe, to accompany her buyer clients to the builders site for ALL discussions. Representations made by the builders representatives can not be relied upon.
Information on builder incentive programs
Builder reputation and recent local experience with builders
Communication enhancement with builder and other vendors
Aid in coordinating final punch list and walk thru inspection prior to closing
Assist in closing coordination
Florida Buyer Broker may offer information on new construction regarding:
Choosing the right development which best meets the buyer clients criteria
Home Site Selection (Example: Most buyers do not consider details like whether a lot might have headlights from cars at night shining through a front bedroom of their home!)
Floor Plans
Options
Title Company or Attorney
New Construction Inspectors
Decorators
Other Vendors
New home buyer recommendation:
Dear Beverly,
Since closing on our house in Ava Maria, Florida a few weeks ago, we still can't quite believe that we finally own a home in "Paradise." It has been a dream of ours, but we could never have turned that dream into reality without you. Building a home from long distance is intimidating, even for people like us who have built before. When we found your website just before we flew to Florida last June on a house hunting trip, it was a gift from above. We contacted you on such short notice, only a day or two before our trip, but you were so accommodating and generous in arranging time for us. We knew we were in good hands right from our first meeting.
We can't thank you enough for all you've done for us. You certainly know your business: from your helpful information packet, to your exceptional knowledge of the Naples area, your recommendations for local insurance and title companies, and all the tidbits of information you shared with us throughout our buying journey. You arranged and advanced appointments for us at the builder's design center so that we could study the design options before we had to make choices; that was huge! You were right there with us at every step of the contract process, explaining the technical language and giving us good advice. You were our advocate throughout the construction process, kept in constant contact with the builder, and smoothed over several issues for us, never hesitating to jump in on our behalf. It was wonderful having you on our side, to look out for our interest while we were living 1200 miles away.
And now we have our beautiful home in Paradise! We can't thank you enough for your professionalism, thoughtfulness, generosity with your time, and patience in working with us. Your love of Naples area and your professional enthusiasm shine through. We are more than happy to recommend you to anyone who is thinking of buying a home in Southwest Florida. Al and Joanne
BUYER BEWARE: THE BUILDER'S AGENT NEVER REPRESENTS THE BUYER.
I'll Take Your Side When Buying Any New Home or Condominium!
CLICK HERE TO LEARN MORE: ABOUT BEVERLY HOWE
Call 1-800-283-7393 or 1-239-601-2013.
Phone calls are the best way to contact FLORIDA BUYER BROKER, Beverly Howe Please leave a message if there is no answer. Your call will be returned ASAP.
Toll free: 1-800-283-7393 Direct: 239-601-2013

Florida Buyer Broker is a registered Trademark in the State of Florida. All copyrights reserved.
Cleversubmitter