FLORIDA BUYER BROKER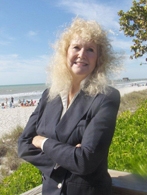 Initial consultation to determine buyer's wants, needs and priorities.
Estimate buyers cost of ownership.
Review documents, including contract and disclosure, terms and local practices of real estate transaction with buyers.
Research properties and coordinate showings with buyer.
Provided property and information relevant to buyers making offers.
Explain financing options to buyers and recommend lenders for pre-approval.
Prepare property value comparison and recommend offering price strategy.
Prepare and present offers to seller on buyers behalf. There is no conflict of interest between the buyers and the sellers when presenting offers.
Negotiate price and terms in best interest of buyers.
Keep confidential buyers strategy and motivation to purchase.
Recommend experts for due diligence between contract and closing.
Monitor closing process with buyers, seller/seller's agent, title company, attorney's and lender.
Represent and assist buyers at closing.
When you are going to make one of the most significant financial investments in your life … Ask Beverly Howe first!
FLORIDA BUYER BROKER . . . AT YOUR SERVICE. . .
TOLL FREE 1-800-283-7393 DIRECT: 1-239-601-2013
Florida Buyer Broker is a registered Trademark in the State of Florida. All copyrights reserved.
https://cleversubmitter.com